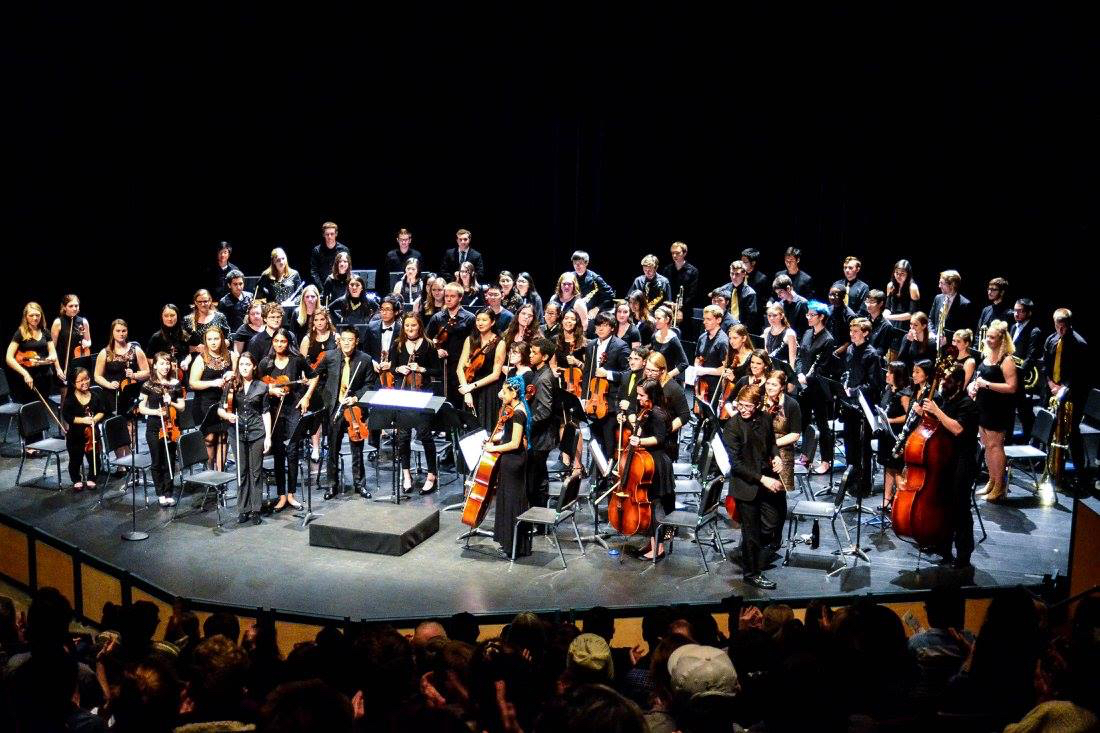 The Main Ensemble is a non-audition, full symphony orchestra that consists of roughly a hundred members who choose the semester's repertoire, conductors, and leadership. CSO Main has a relaxed environment that's perfect for people who want to keep up their passion for music without the stress of a high time commitment. Every member of CSO is in the Main ensemble - it's the heart of the orchestra. We accept all skill levels, so any company is welcome!
Repertoire
Voted on by the orchestra!

Easier to moderate difficulty (approx. grade 3-4)

Spring 2019 Repertoire:

The Magic Flute Overture by Wolfgang Amadeus Mozart

Lord of the Rings: Fellowship of the Rings by Howard Shore

English Folk Song Suite by Ralph Vaughan Williams

Fantastic Beasts and Where to Find Them by James Howard
Rehearsal Time
Rehearses most frequently on Sundays from 1-3 pm, with some exceptions
Membership Requirements
No audition required

Dues: $30 per semester / $50 per year (fall - spring)

Attendance: May miss no more than three rehearsals to be eligible to play in the concert.